Not many individuals can boast of owning a $3.6 million W16-powered car, especially because that specific vehicle is a hypercar produced in only 60 highly customized versions. Although it is generally acknowledged that money cannot buy happiness, it appears that it can buy you a French-made car that can sprint from zero to 62 mph (100 kph) in just 2.3 seconds. This car can achieve a top speed of 218 mph (351 kph). By any means, those figures ought to put a grin on everyone's face for a little while.
Although while the 1,479 horsepower (1,500 ps) Pur Sport seems ridiculously great, owning one might end up being a bit of a letdown for the slightly bizarre reason that the limited-edition Bugatti is slower than its "cheaper" version. The manufacturer claims that this was required since the Pur Sport is a track-oriented hypercar that prioritizes providing incredible experiences while allowing G-forces to test your complete body.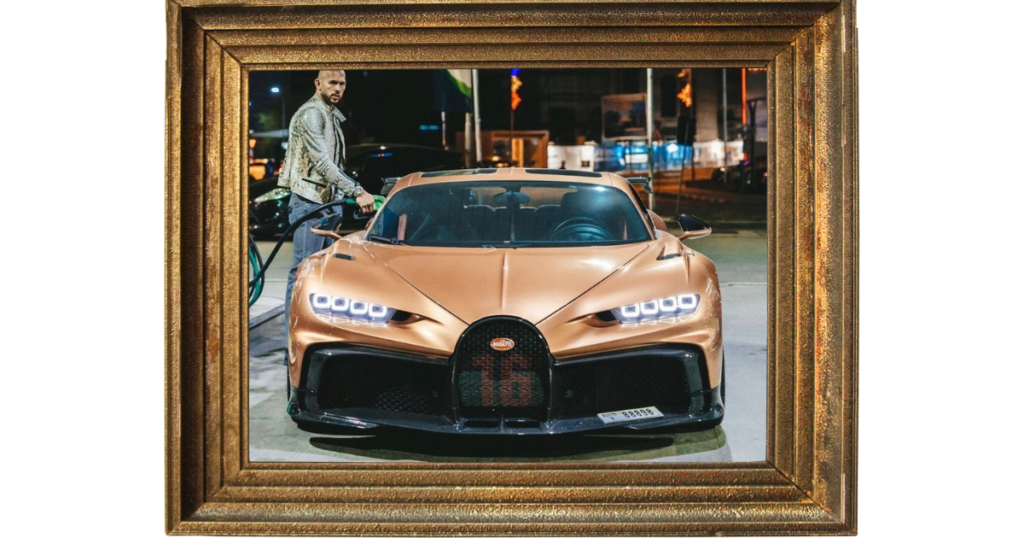 Andrew Tate, who is now in custody by Romanian police after facing some serious offences, is one of the fortunate 60 people on Earth who was given a production slot for a Chiron Pur Sport. He took delivery of the 18th track-oriented Pur Sport in late 2021 after spending a little over $4.5 million on it. He is known for flaunting his dubious fortune and fabricating strange web rumors about some sort of hidden worldwide conspiracy against the average person.
The hypercar's silhouette is complemented by the coppery paint job, which Buggati briefly displayed on their social media accounts. Since then, the posts have either been hidden or removed. The "Bad Man Copper" color's moniker was omitted by the VW-owned carmaker. In case you were wondering what color his Bugatti is, that is what the owner dubbed it from the start.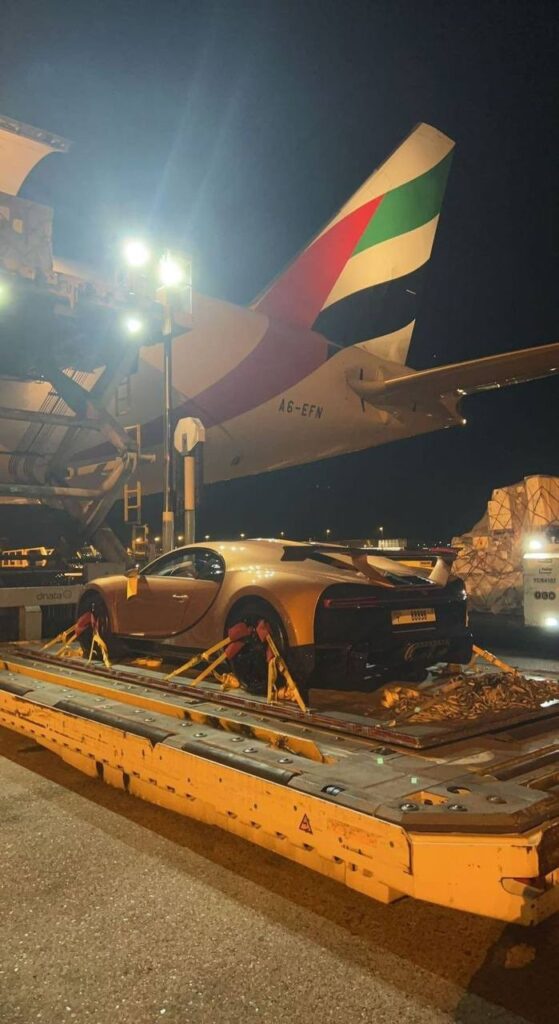 Following Tate's brief imprisonment, the authorities moved swiftly to take his pricey car collection. Out of the 33 supercars and hypercars he claimed to own in public, they only discovered 11. Chiron Pur Sport was reportedly also seized, and some news sources even speculated that it would be sold for far less than what it cost to purchase. They made a mistake. The Bugatti was not one of the automobiles the Romanian Police seized, as we previously stated.
The majority of people thought the hypercar was still in the Netherlands, where it had previously been shipped to get its audio system upgraded. The Bugatti is still sitting in Tate's driveway in his Dubai home, according to a new web source.
The Bugatti is not now in the possession of Romanian authorities. The United Arab Emirates might have to transport the car to the country in Eastern Europe so that it can be used to pay for any potential damages the court might determine, though, if the inquiry is concluded and Andrew Tate's trial results in his spending a significant amount of time behind bars.
The influencer who also claimed to possess Rimac Nevera is still behind bars, and the hypercar gets to spend some more time relaxing in the Middle Eastern nation.